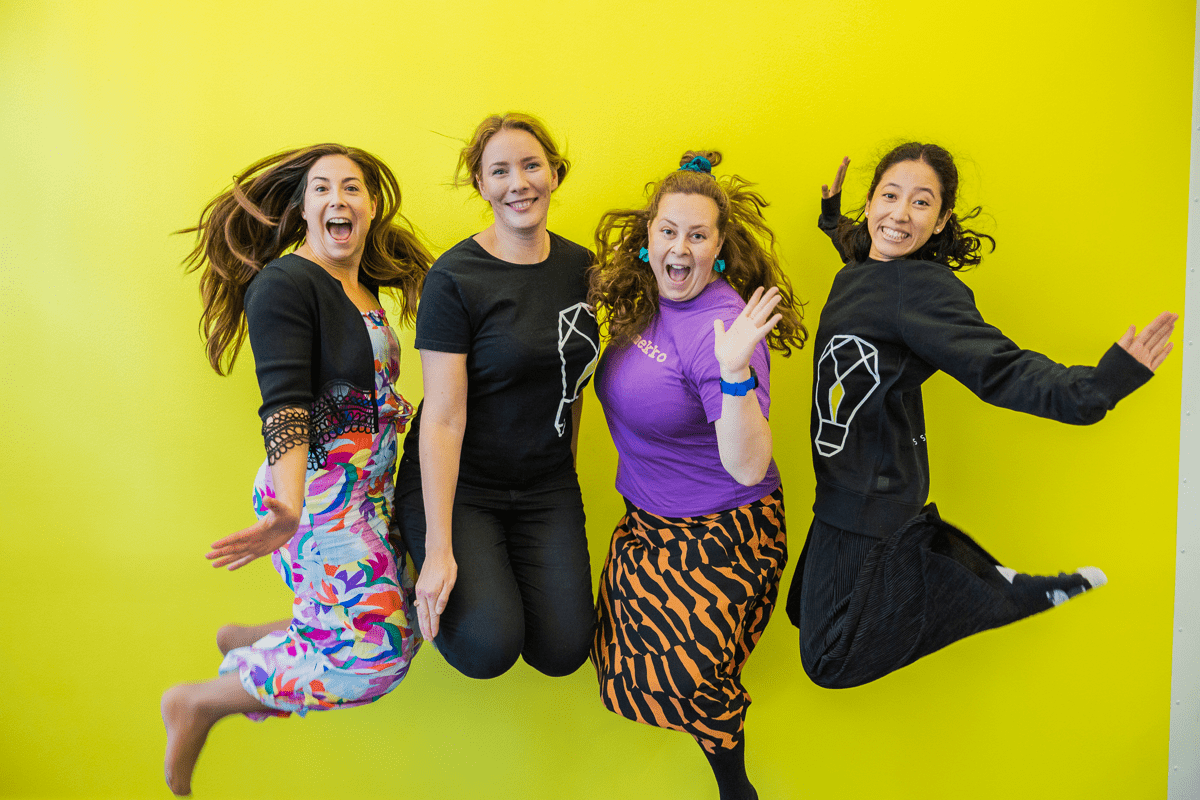 Our Employer Branding Team!
Join our cross-functional team and help our clients win the tech talent game by creating magnetic employer brands driven by authentic employee experiences.
You'll get to work with both global tech brands as well as the most promising growth companies in the market
We promise you great times and professional growth - with over 50 years of experience in employer branding and employee experience design. We have one of Europe's strongest skill combination in tech employer branding, strategy, management, and hands-on work including:
Awareness and Reputation (Brand communications, events, and network/ talent partnerships)
Brand Activation (Content creation, career pages, data analytics, growth marketing for employer brand and talent acquisition)
Employee experience (Thought leadership training, candidate and employee experience design, employee advocacy)
Our team Value Proposition
Passion is our driver

We enjoy what we do! We genuinely care about people's life experiences. Work makes up over 30% of our day so ensuring people find something that matches their situation and can add value and purpose to their lives is important for us.

Diversity is our superpower

The best innovation happens when we build on our diverse team's strengths and backgrounds! We co-create and collaborate internally as well as with our clients and other stakeholders. Together we are stronger.

Creativity is our enabler

We prioritize learning over mistakes and utilize each situation as a growth opportunity. This way, we draw on our wildest thoughts and our forward-thinking approach wins the hearts of our clients.
Our team principles
Radical transparency

We are 100% transparent, we expose our work to our colleagues and clients at all times. Yes yes, even the first drafts! 😉

People-centric

We work with people for people. Our EB strategies and hands-on work are driven by genuine employee and candidate experiences.


Inspiring clients

We only work with clients that we admire, respect, and believe in! We work with clients that align with our values.
Read our Employer Branding Case studies